18 May 2017 by Elise Millien
Damien Hirst and his treasures from the sea
One of the main attractions of the 57th edition of the Biennale di Venezia is the exhibition "Treasures from the Wreck of the Unbelievable" by Damien Hirst, the staging of which is shared between Punta della Dogana and the Grassi Palace.
Synopsis: 2,000 years ago, a ship named the "Unbelievable", that was full of treasures, votive statues, marbles, bronze and gold, sank in the Indian Ocean. The goods that were on board belonged to the freed slave Cif Amotan the Second, and were supposed to be brought back to the temple he had built. In 2008, a team of divers discovered the long-forgotten marvels of the shipwreck. Damien Hirst then financed the extraction of these treasures from the sea.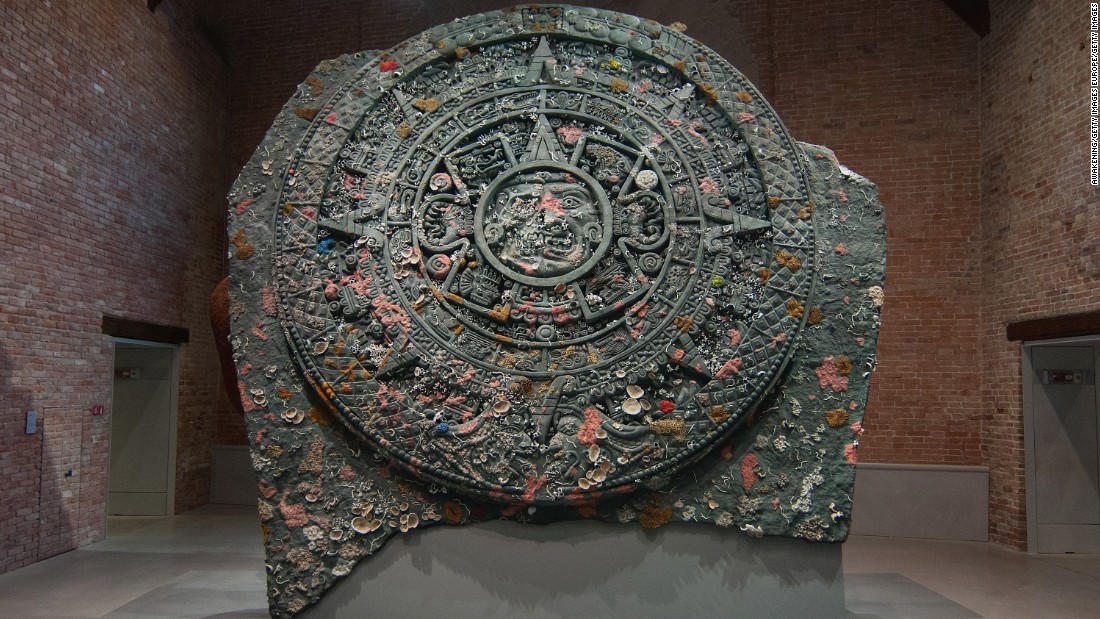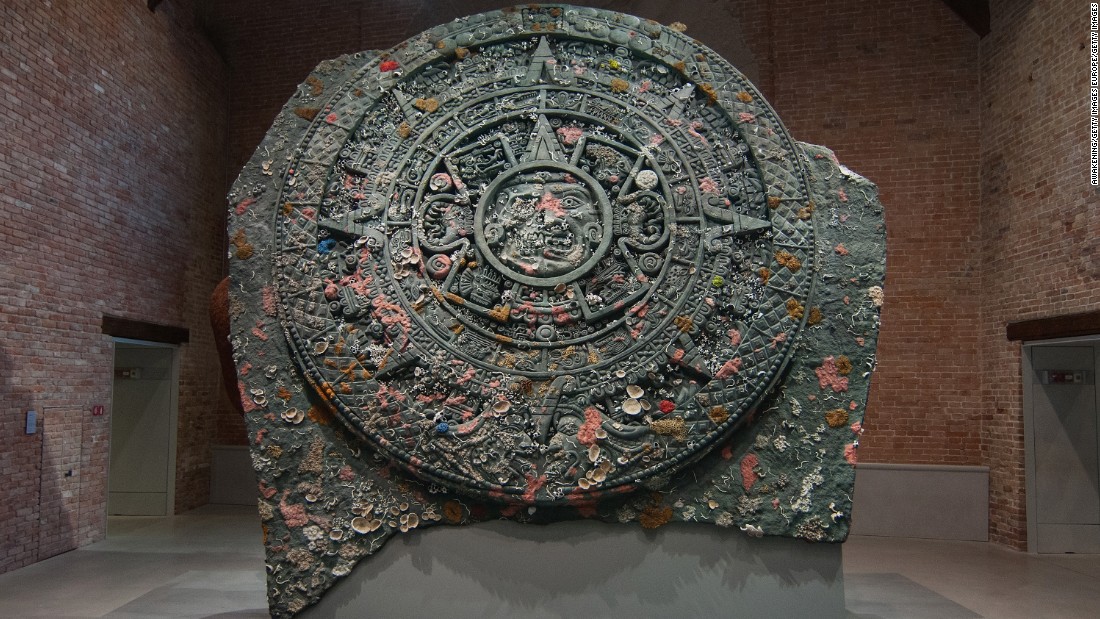 Shield of Achilles
This exuberant fairy tale gave way to 200 literally spectacular pieces. Hirst's exhibition goes more along the lines of a film decor inspired by Atlantide or Pirates of the Caribbean than a classical display of contemporary artworks. A giant 'cabinet de curiosités" which bares the colors of the baroque, disturbing, dreamy and cynical world of the artist. Amongst the treasures extracted from the sea – or more likely from Hirst's imagination-, Achilles' long-lost shield, which so many art historians and artists have tried to figure out, Medusa's heads cut by Perseus or the Hindu goddess Kali slaying the greek monster Hydra. Hirst adds to his mythological dreams some hints to remind us this is nothing but a dream and a signed one. Among the "discovered" treasures, one can thus find a toy in the shape of a Transformer, a sculpture of Mickey Mouse and another with the features of Damien Hirst .