CHRISTIE'S LONDON –  Sale 17042 4th July 2019
AN EGYPTIAN QUARTZITE HEAD OF THE GOD OF AMEN WITH THE FEATURES OF THE PHARAOH TUNTANKHAMEN
'This face is recognisable among a thousand Egyptian royal faces,' says London Head of Ancient Art & Antiquities, Laetitia Delaloye. The almond-shaped eyes, notably high cheek bones and a top lip that is thicker that the bottom one all indicate that this is unmistakably the famous 'Boy King' of ancient Egypt, Tutankhamen.
Just over 11 inches high and carved from brown quartzite  — a hardened sandstone — Tutankhamen (which translates as 'the living image of Amen') is portrayed wearing the domed crown of his namesake, the god Amen. 'Spread throughout the country, statues such as this were the perfect way of having himself associated with a deity and the power it represents,' explains Delaloye.
It was therefore essential that the portrait was easily identifiable. 'The flesh, the eyes, the lips, are extremely naturalistic, there is no stylisation,' says the specialist, who believes the head would originally have belonged to a standing or seated figure.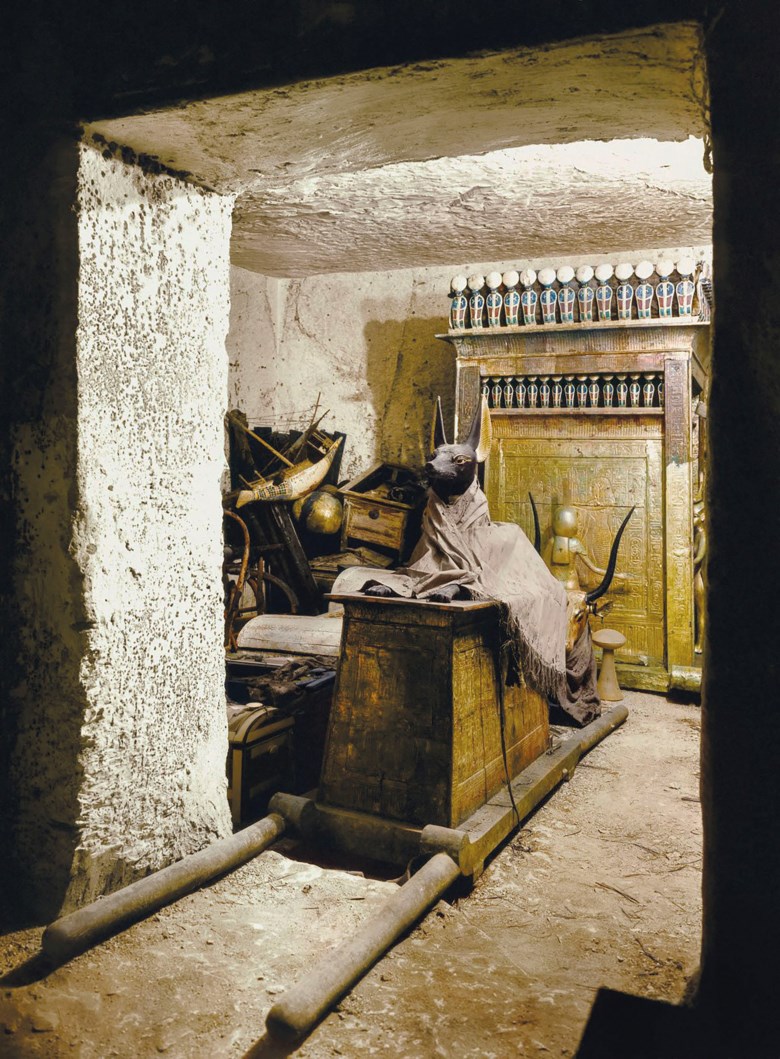 Today, Tutankhamen is the most famous of all Egypt's pharaohs, despite the fact he only ruled for nine years and died before his 20th birthday. British archaeologist Howard Carter's 1922 discovery of his tomb, with its doors tied shut with 3,000-year-old rope and its contents intact, caught the imaginations of people all over the world.